Salad
This time I added snap peas and celery to the salad. YUM! The crunch is amazing.. and the spices.. you won't forget this salad.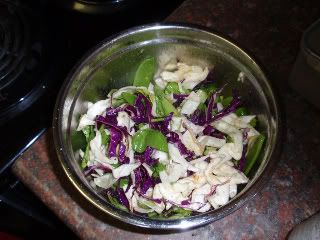 Sushi
My husband thinks the almonds are irritating his mouth.. maybe they're too rough. So, I made the raw rice mixture with cashews, instead of almonds. Success! Just change the nut you use to get a slightly different texture. I doubt you could go wrong with this recipe. Really.
(Left, original raw rice recipe. Right, made with cashews.)
Enjoy the original recipe: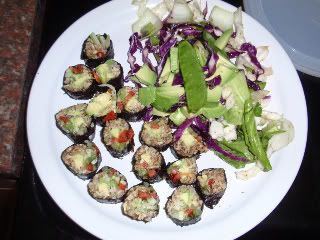 Or try with cashews~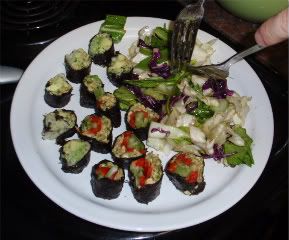 Don't forget to make some of your sushi with just avocado - it's great! Then, make others with sliced celery, red bell pepper and cucumber. Mix it up!