DID YOU KNOW?.. black animals are euthanized more often than any other color animal - simply because they're black? There are so many black animals and so few people who want to adopt them. Why not do a great thing and adopt a black animal today??
If you know anyone in Arkansas or even Dallas that wants to adopt, contact me!! We have five black cats, as I'm sure many groups do. Two of our cats have been in the program a while now. Check them out!
Have cats, will travel! (Application and approval required.)
Meet Ted, Marshall and Barney!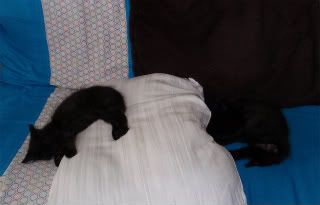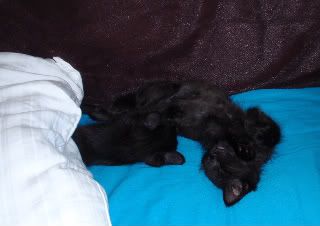 Our $40 adoption fee covers the spay or neuter and vaccinations. Interested in adopting kittens that love each other?.. just ask about our 2-for-1 specials!!! Limited time only!
Not interested in adopting? (We're not adopting, you certainly don't have to..) Then just foster!! It'll keep you busy, burn lots of calories.. and you'll save a life. Truly save a life.
Don't wait.. Contact any local rescue group. They all need foster homes. It's a short-term commitment for you but will actually mean the difference between life and death for that animals.
Don't wait. Do it!