Hummus is SO easy!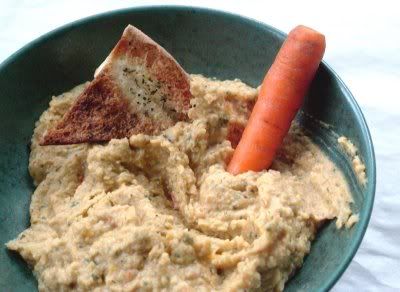 As before, soak your chickpeas. Rinse. Boil for an hour or so. Drain and rinse again.
INGREDIENTS
2 c cooked chickpeas
juice of 1.5-2 lemons
3/4 c oil
2 cloves garlic, minced
1/2 t salt
Blend in food processor or blender. Enjoy with veggies, on sandwiches or wherever you like!
YUMMY!