EASY!
Make your chocolate mix:
1/2 c olive oil
1/4 c agave nectar (more for a lighter, less-rich chocolate)
up to 1/4 c cacao (more for a richer chocolate)
Optional ingredients:
1 t mesquite powder
1 t maca powder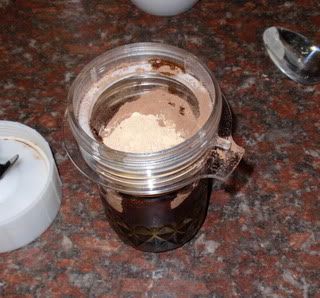 Slice your bananas. Pour your liquid chocolate all over the bananas. Sprinkle with raw cacao nibs!
Serve!
In preparation for tomorrow's dessert, peel, skewer and freeze bananas! (I don't have any skewers so I used some extra chop sticks.)