You won't believe how easy this pie is to make~
At least the day before, peel and break apart 5 bananas. Freeze overnight. You'll use these in the pie.
Crust ingredients:
1/2 c each: raw almonds, raw pecans
10 dates
3 T maple syrup
Pie ingredients:
5 frozen bananas
1 ripe avocado
4 T raw cocoa
at least 2 T finely ground flax
1/3 c raw sugar
*Have 2-3 extra fresh, ripe bananas to slice into the middle of the pie.
INSTRUCTIONS
Blend crust ingredients together until finely ground. Press into lightly oiled springform pan.
Now put all pie ingredients into the food processor and blend until very smooth. (Of course, grind your coffee beans and flax in a coffee grinder before adding to the food processor.) Pour half of the blended pie mixture onto the crust in the springform pan.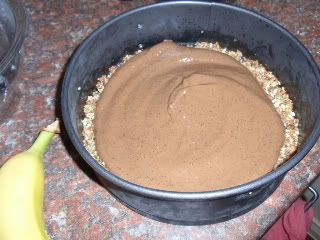 Now, slice your 2 extra fresh, ripe bananas across the pie.
Then pour the remainder of the pie mixture over the bananas. Cover the bananas completely.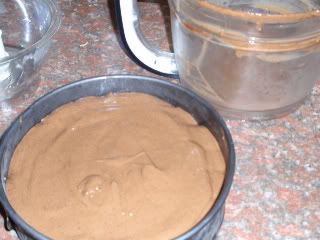 Freeze at least overnight. Do not remove from freezer until you're ready to chow down... and trust me, you will definitely chow down! Just slice and serve!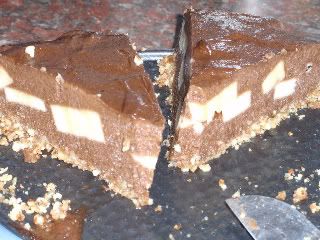 Store remainder of pie in freezer. When you serve, simply slice and let thaw for up to half hour to soften.