So fast and easy! There are just 3 easy steps: fruit, syrup and crumble.
FRUIT
Gather your favorite fruits and slice them: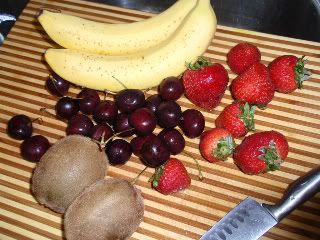 SYRUP
Mix 3 T maple syrup with 2 T cocoa powder. Set aside.
CRUMBLE
Now, put 1 cup raw nuts (I used 1/2 cup almonds, 1/2 cup walnuts) and 5 dates into the food processor.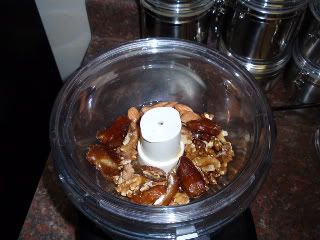 Blend until crumbly and sticky. Pour most of the syrup mixture into the food processor and pulse a few times.. and if you want, save some of the chocolate syrup to pour on top at the end.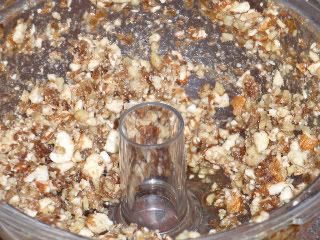 Now all you have to do is layer them in a pretty glass! Top with any extra syrup. Yum!